Kala Bhairav Pictures and Batuk Bhairav Wallpapers

Lord shiva has many forms and one of the most fierce form is that of Bhairava.Ashtha Bhairav means he has got further 8 forms like Kapala Bhairava,Kala Bhairava,Ruru Bhairava, Asitanga Bhairava, Rudra Bhirava, Samhara Bhairava, Krodha Bhairava, and Unmatta Bhairava.Batuk Bhairav is worshipped by hindus and buddhists alike as tantric diety.Lord Bhairava has got dog as its vahana and he is also considered the guru of lord Shani Dev. We have on our site frighful Bhairav wallpapers and pictures which you can download for your windows 7 desktop computers and ipads. Kaal Bhairav mantras are chanted to ward of evil influences on the devotee. There are many temples dedeicated to whorship of Batuk Bhairave and kaal Bhairava like Kal Bhairav Temple at Ujjain, Kalabhairaveshvara Temple at Adichunchanagiri, Karnataka, Bhairava Kona,Nellore, Andhra Pradesh, Kala Bhairava Temple, Varanasi, Uttar Pradesh and Kalabhairav Temple at Adhiyaman Kottai, Dharampuri district, Tamil Nadu.
Lord Shiva and Tantra Goddess Images and Photos
Download all gods and goddess wallpapers like Kapala Bhairav, Ma Durga, kaali Shiva and Dasa Mahavidyas photos and images for your laptops and notebooks free form our site.Aghori or Aghora usuaally worship Lord Bhairava who are monists.
Kala Bhairava, Asitanga Bhairava
Samhara Bhairava,
Ruru Bhairava, Krodha Bhairava,
Kapala Bhairava, Rudra
Kaal Bhairav Lord Shiva in his Rudra form
Shri Kaal Bhairav Temple Ujjain (श्रीकालभैरव मंदिर उज्जैन)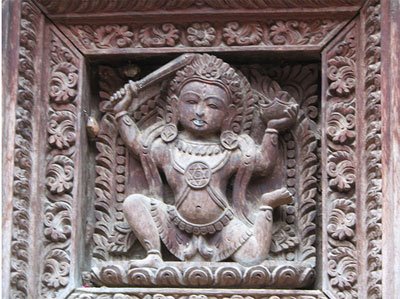 Kalabhairava Lord of the March of Time
Bhairav is fierce materialization of Lord Shiva,